BOLT / Annual Review 2017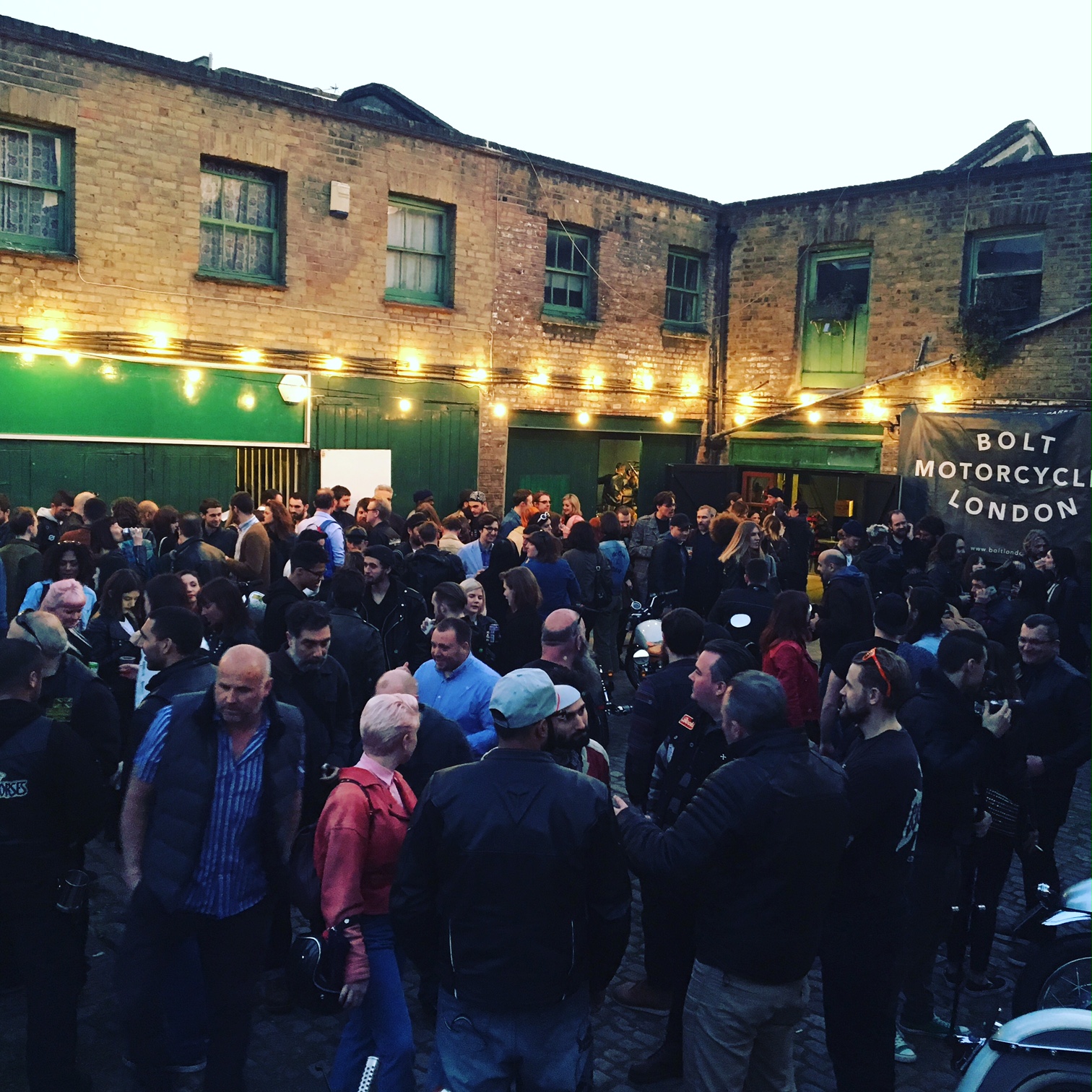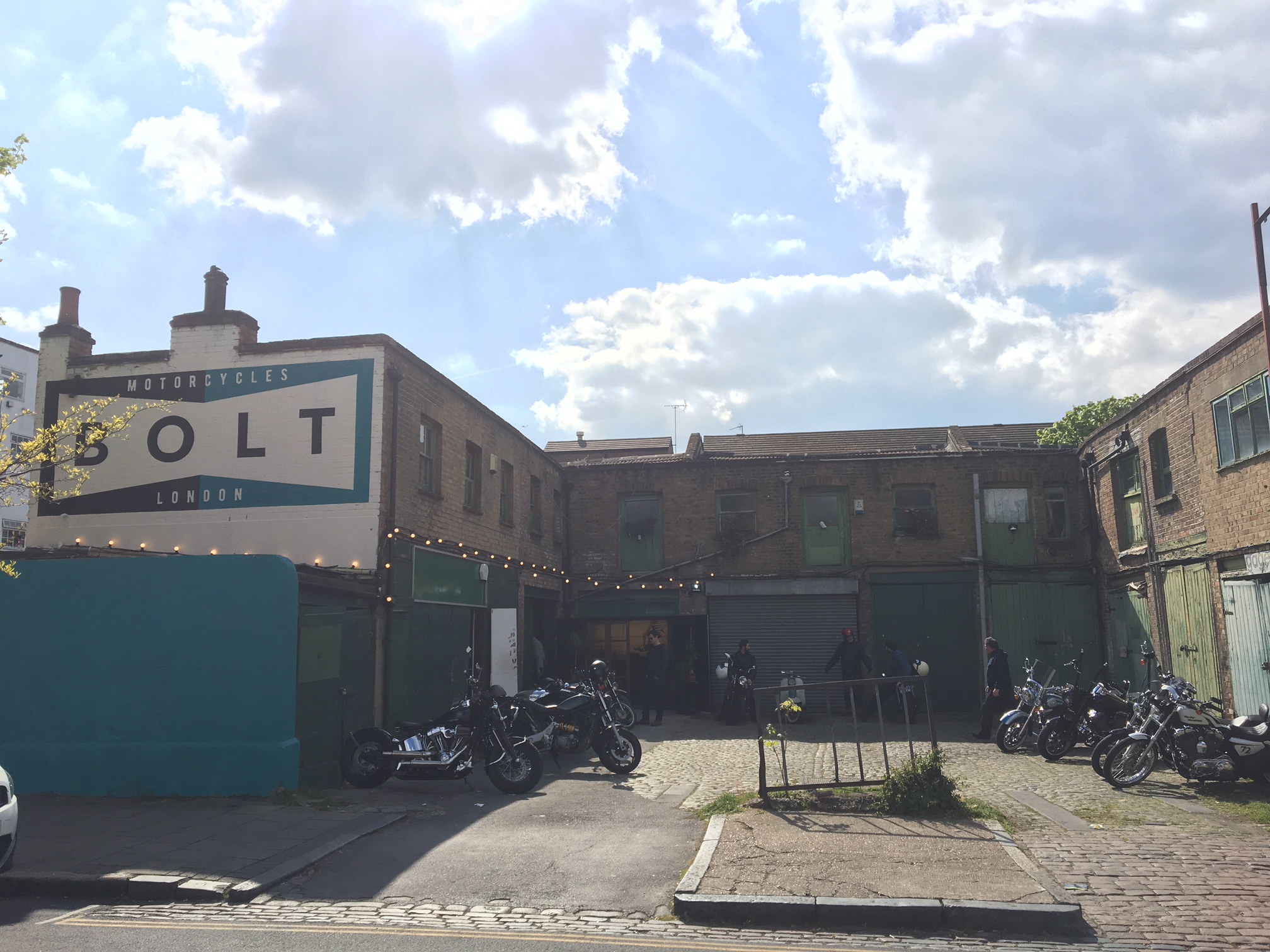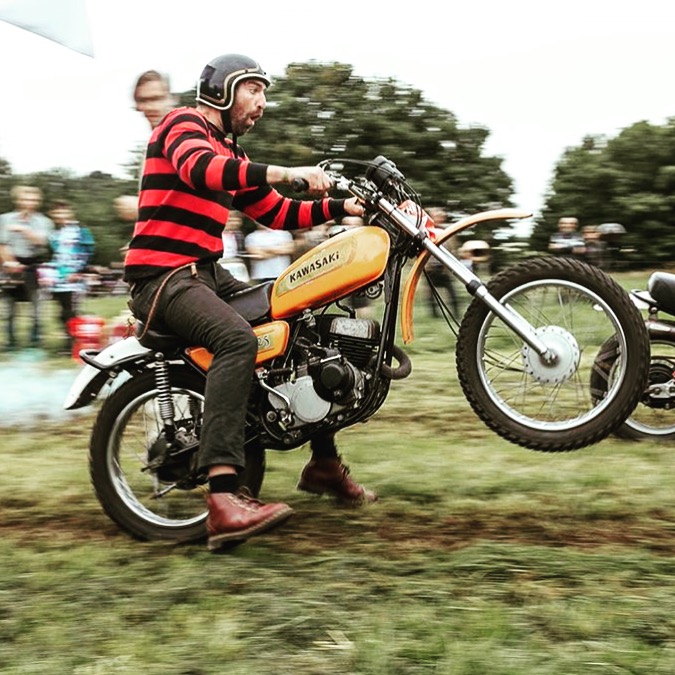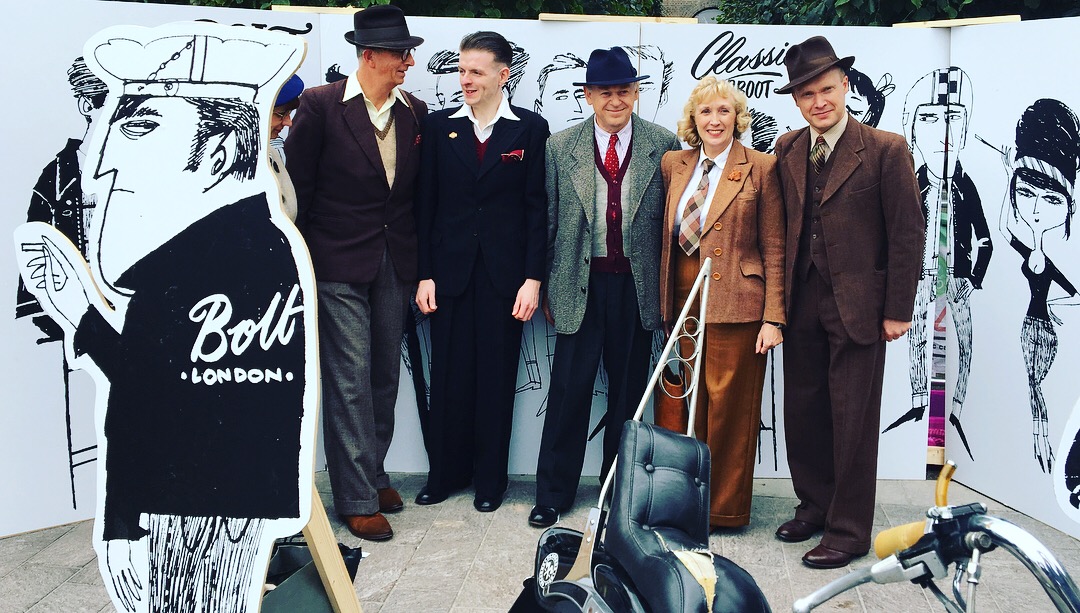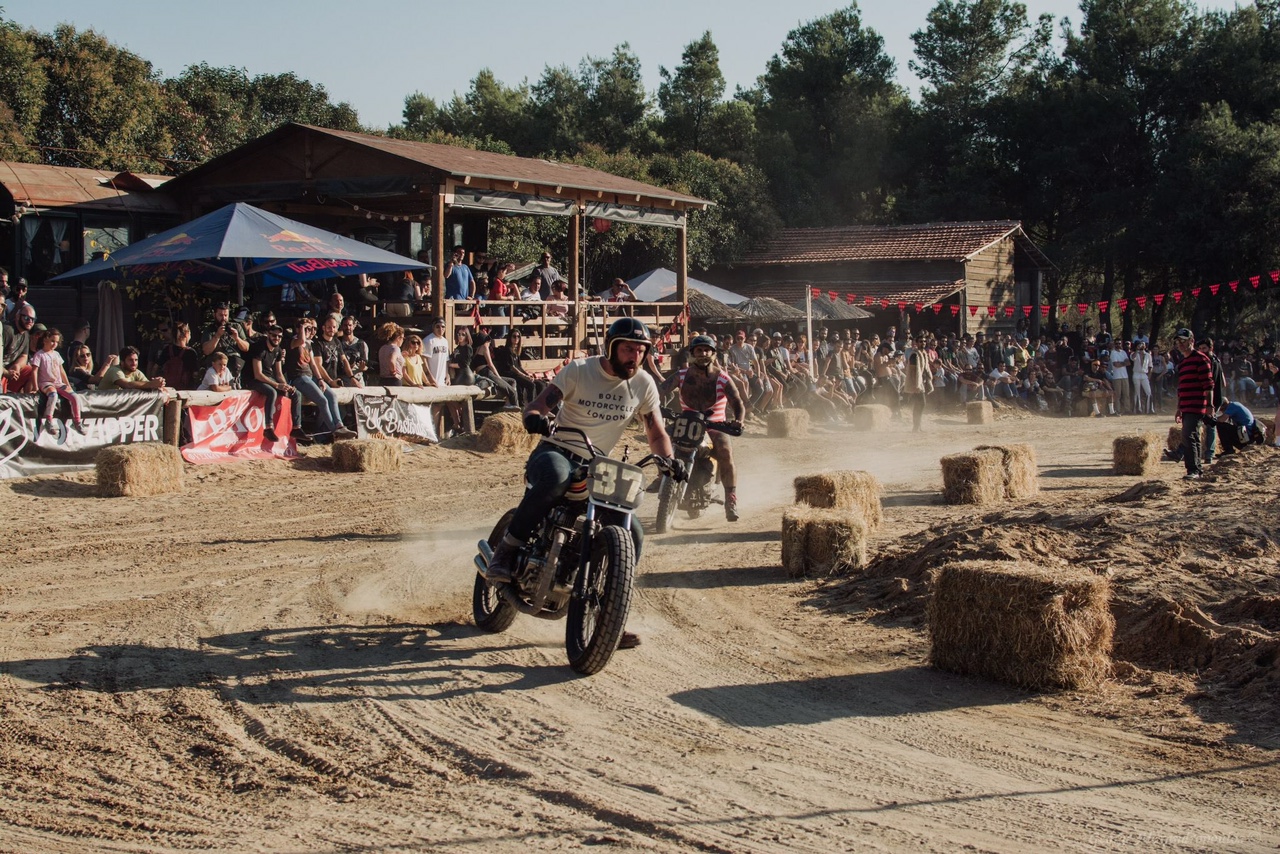 It was an exciting start to the year. Whilst out in Las Vegas the email I had been transfixed on receiving for a couple of months finally came. It was the agreement from the land ladies for the lease of the stables in the old cobbled yard. I had come across the space five years previously when it was an antiques shop where I had found a set of side panels for a Lambretta li. They had been air brushed in a classic 80's style with shining unicorns. Taste aside they were really well painted and completely period. I never got them in the end, there's only so much I can hoard, but it led to me meeting the antiques lady years later when she wanted to move her business on.
I came back from America and revisited the site and now that it had been agreed I quickly realized the amount of work it required. The space was always special, a great old building with history and a large cobbled courtyard for parking and events. The insides hadn't seen much attention in a hundred years and countless repairs patched the place together. The walls were strung together with anything that could be found, old doors, corrugated metal sheets and scaffolding boards. The major issue was the floor, which had morphed quite a lot from the first viewing. It was now evidently bowled and sunk down by around a foot and a half to the centre. The upstairs was incredible though, and via some well worn wooden stairs were three empty rooms left exactly how they were once decorated seventy years before. A bright orange psyhcadelic wallpaper from the 50's covered one room along with a 1930's tiled fireplace. The curtains, vinyl floors and electrics were all 50s and it felt like stepping back into another era.
It wasn't long after speaking to my friends in the building trade that ideas of how the space could be developed unfolded. We tore through the rough plasterboard ceilings to reveal the original, and heavily decayed, original rafters. The life story of the building was evidenced in the burnt wood beams and a chronology of repairs. The first two store locations had always felt transient, so it was really refreshing to have a completely blank canvas to work with.
The light box that sits behind the counter has been with me since I found it in the streets whilst wondering what to do with myself. I always wanted to sink it into a wall so that was the start of things. From there we ended up building new walls all the way around so that we could curve the corners and have indented shelving. I think working at the Barbican centre had made me really appreciate concrete. Using a tiny hand held box with a revolving paddle we built up layers of splattered concrete on the walls to give them a deep textured finish. I found some 1930's oak doors which by the grace of god fitted straight behind the existing barn doors. Lots of friends pulled together in those three weeks and we quickly turned the place around.
We were ready to open soon after receiving the keys and launched on the 6th April. We really had no idea what to expect for the opening night, it had been six months since we closed the last store. We had filled the yard by half six and cleaned up the fourteen cases from London Fields and Mother Kellys within the first hour. We opened with two bikes by Dick Smith of Barons Speed shop – the sunset stripper and a stunning desert sledge Triumph. On the road outside there were muddled lines of scooters, choppers, an American pick up truck and a newly restored corvette stingray. The scale of the gathering was a cause of confusion with many of the locals and the engine noise alone made it know we had arrived. It was great to have such a positive response with many people excited to see the old stables brought back to life after years of neglect. See the video here.
The first few months were spent settling in and hosting more events. Having travelled around Europe, Japan and Los Angeles in between opening the new store I had adapted my vision for Bolt. I had visited as many independent motorcycle builders and stores as I could and saw a clear identity for Bolt to offer something different. As well as curating a premium range of apparel that had style, heritage and quality workmanship I wanted to start to bring in more new wares from smaller independents.
The new garage was a major step forwards and something that had been lacking in the other spaces. We had previously tried to build bikes off site but it soon became clear that a garage had to be at the heart of things. I met Simone a few months after re-launching and it didn't take long to see that he would be perfect to partner with. The son of a car mechanic he had been around garages all his life and it wasn't s surprise he followed in the profession. After building customs for Harley Davidson in Rome he opened his own Garage Iron Heads which he ran for 10 years before resettling in the UK. First and foremost we want to build custom motorcycles that work, where modifications improve the ride, and that they embrace the fabrication, art and craft that cements a motorcycle as being truly custom. Next year we have a few exciting projects planned including a bike for Budvar which we will build around a CZ or Jawa and then ride to Czech. Since only the rare few are over 250cc or four stroke this could be more of a challenge then we expect.
We released our first Leather Jacket this year that turned out to be beautiful. We chose a classic straight zip silhouette reminiscent of the style of those worn in the early days of 59' club. We cut the jacket tight to keep its rock and roll look but added some length to compliment today's jeans and trouser styles. The collars were kept contemporary and thin with a western tip and lined in suede. We used classic Aero hand polished zips as used in the 60's and a deep blue satin lining. We started working with Jake (Club and Fang) and Chloe Stayon on men's and women's leather goods. We met through riding and drinking together and it was a natural partnering. Both Jake and Chloe work making leather costume pieces for films, everything from heavily carved leather armour to super hero costumes and their knowledge and skills with leather are incredible. In December we travelled over to Braga where we saw the final stages of our latest two garments - a thirties race sweatshirt and a flat tracker shirt.
We showed the Buell at the Bike Shed show in May but it wasn't on the road until July. Having heard that it was finished I hurriedly oragnised a road trip to Amsterdam. Five of us set off to Dover, crossed on the ferry and headed to Brugge to catch up with Andy and Eve of Hermanus Motorcycle shop. The next morning we headed out on a route through Zeeland, the strange bit of reclaimed land on the bottom of Holland. The roads took us over bridges, dams and seemingly endless tunnels that linked a multitude of little islands together. We arrived in Amsterdam and headed to Rusty Gold Motorshop who cracked open the beers and sparked up dutch delicacies. Heading back into Belgium and I was met by that subtle change in noise and that feeling that something was not quite right with the engine. I plowed on and as expected trouble started. The 1300cc gets quite angry when its not comfortable and made itself known by back firing violently. The exhausts had fallen loose and by some amazing fortune the missing nut had lodged within a nook in the rear swing arm. We hooked it out with a stick and managed to make the rest of the journey home.
In October we headed to Athens to compete in The Real Intellectuals master piece of fun, the Rotten Race. Athens is a great city to party in and after a few heavy nights of catching up with friends the excitement to hit the track on Sunday hit fever pitch. The race itself is pure adrenaline and the event builds on that to create a great festival atmosphere attracting a crazy mix of rockabillys, punks, dirt bikers and moped lunatics. I got to ride the TRI Honda CB400 which was great on the track although I cut the engine out on the second lap which saw me exit the race.
Closer to home we had a large exhibition at Wayne Hemmingway's Classic Car Boot Sale. Working with Dry British and Fred Rigby we created a huge three dimensional installation where people could submerge themselves amongst life size illustrations of Rockers. We curated an exhibition of vintage and custom motorcycles and Tony 'Ten Triumphs' won best in show for his, well triumph. We also headed down the take part in the Revolution show in Hastings which was a great celebration of the art and craft of custom motorcycling. Other events included an exhibition with Nicholas Coleman, Gentleman's ride after party, Bad winners party and numerous ride outs, drinking sessions and BBQ's. A highlight for me was filling the trunk of Paul's pick up with water and making our own improvised hot tub in the yard.
The new year promises to be a good year, now that we are settled in a new home we can focus on things further afield. We will be curating an area in a new music festival which I am sure will be a lot of fun. This will be a great opportunity to bring together all that's great around motorcycle subcultures in to one rawkus weekend of partying in the setting of a beautiful stately home. We will continue to increase our own apparel range and will be expanding to stockists around the globe. Simone will be working full time in the garage and we will continue to offer an excellent service for those with classic and custom motorcycles. Thank you all for your continued support through out the year and I will look forward to catching up at bolt, events and ride outs next year.