Buell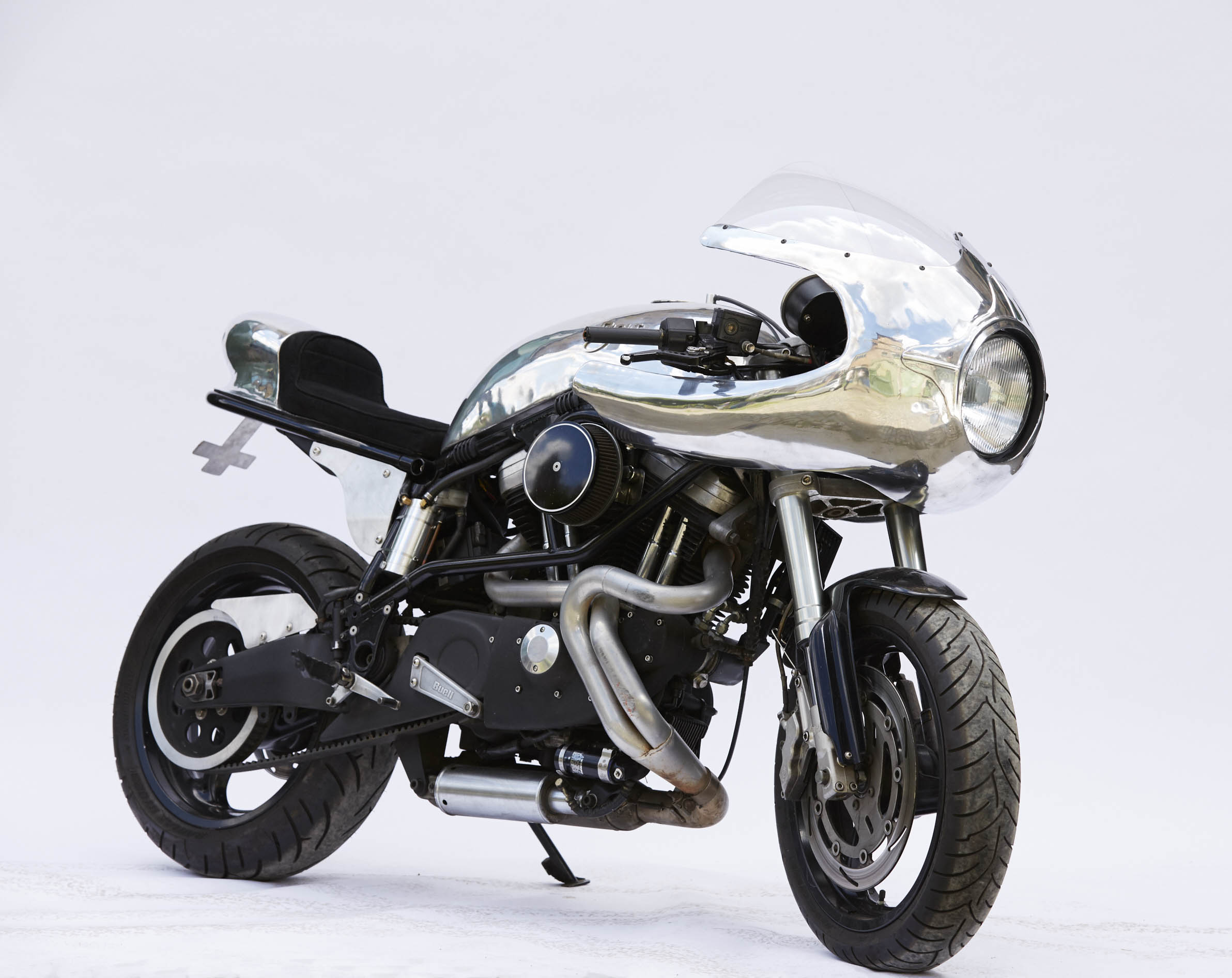 We wanted to create the perfect all rounder for this build, a bike as adept at cutting through the congestion of the city as it was at eating up the motorway miles.
In a similar contradiction we wanted to take the raw american muscle of the Buell / Harley Davidson engine re-imagine it with a sleek continental styling harking back to the cafe racers of the 60's.
The engine was upgraded with a 1300cc top end and matched with a Vance and Hines exhaust. We worked with Jake of Jake Robbins Vintage Engineering on the hand made aluminium body work. We started by measuring the rider to make sure the riding position and the fairing were adept at reducing the wind drag. Jake then hand made the body work, rolling it out on an english wheel, beating the metal into shape then giving it a highly polished finish. The sleek aluminium curves are a stark contrast to the original angular plastic body work. Once the functionality was achieved we added an element of Arts and Crafts to the finish with ornate beading work around the headlight and rear light. Lazer cut decals were the finishing touch reminiscent of the style found on motor vehicles in the 50's.