BOLT / Black Deer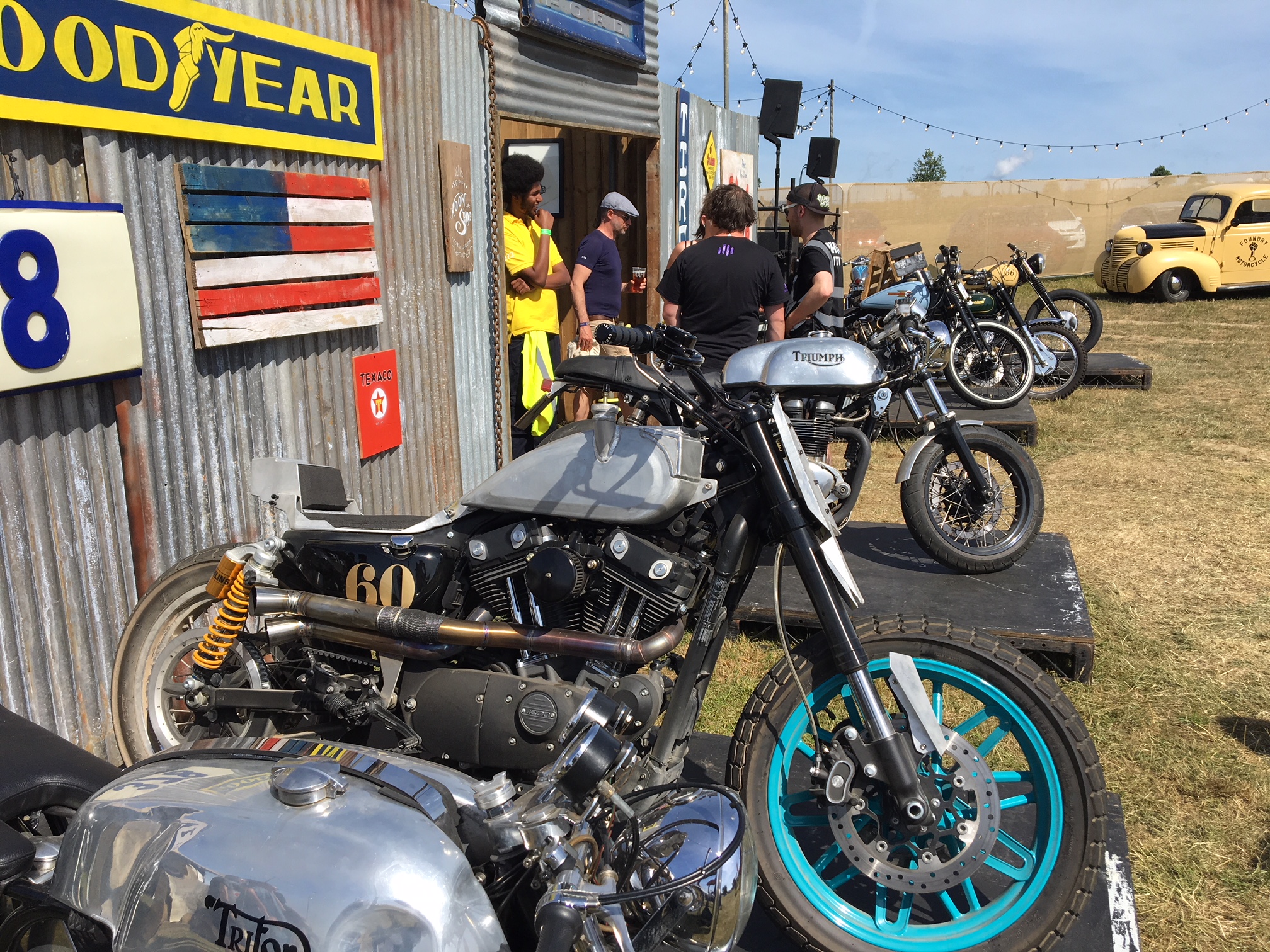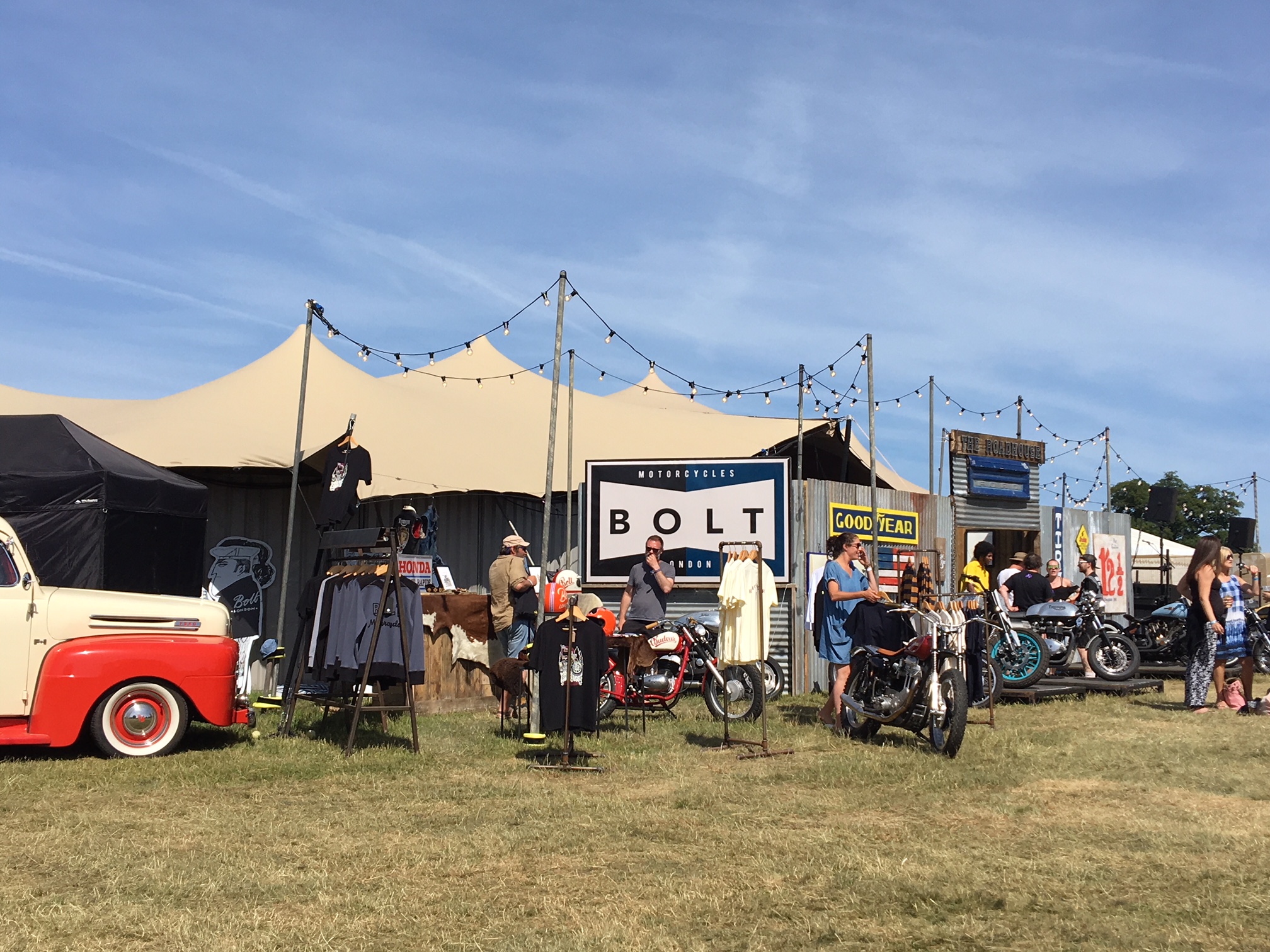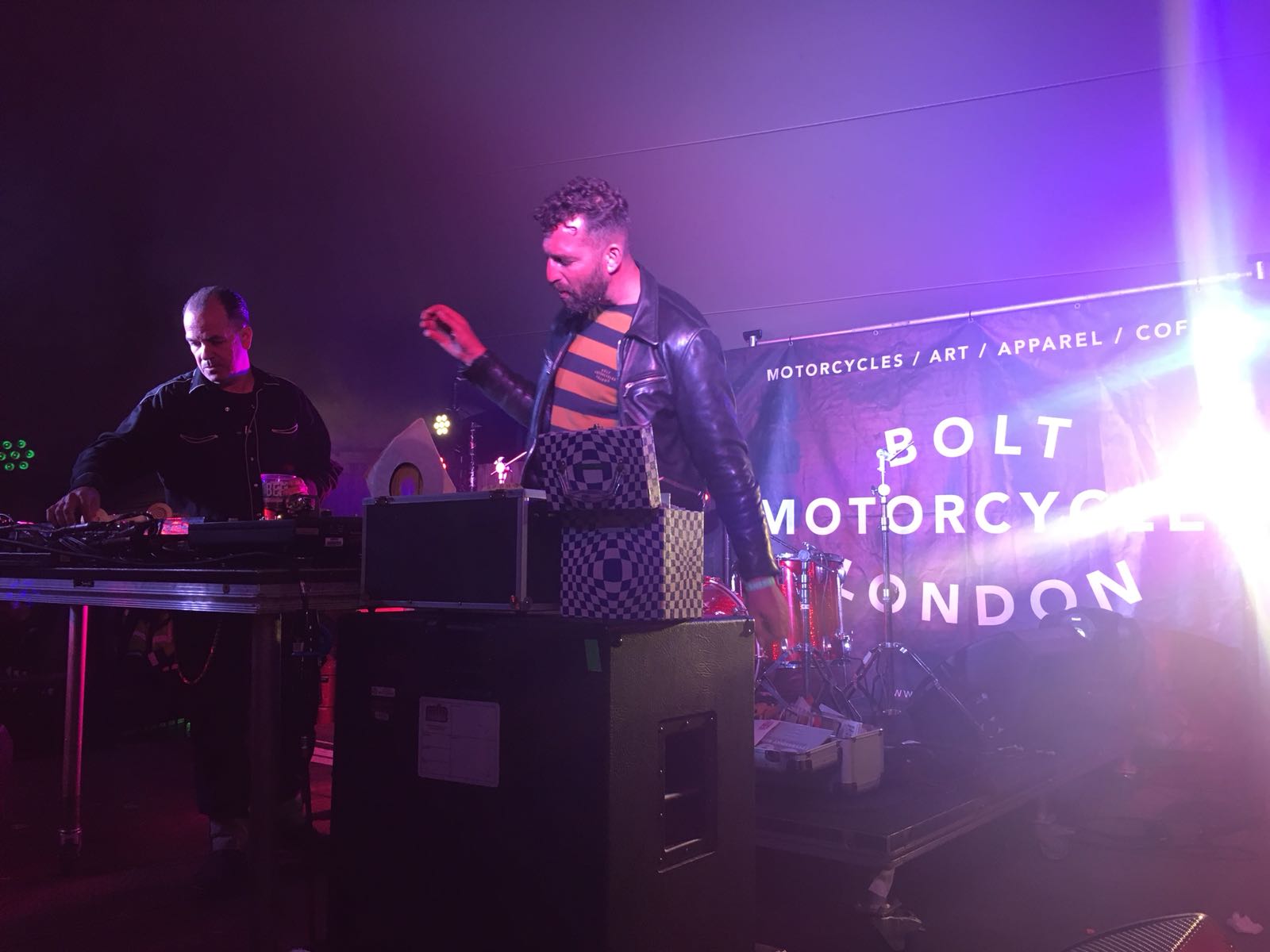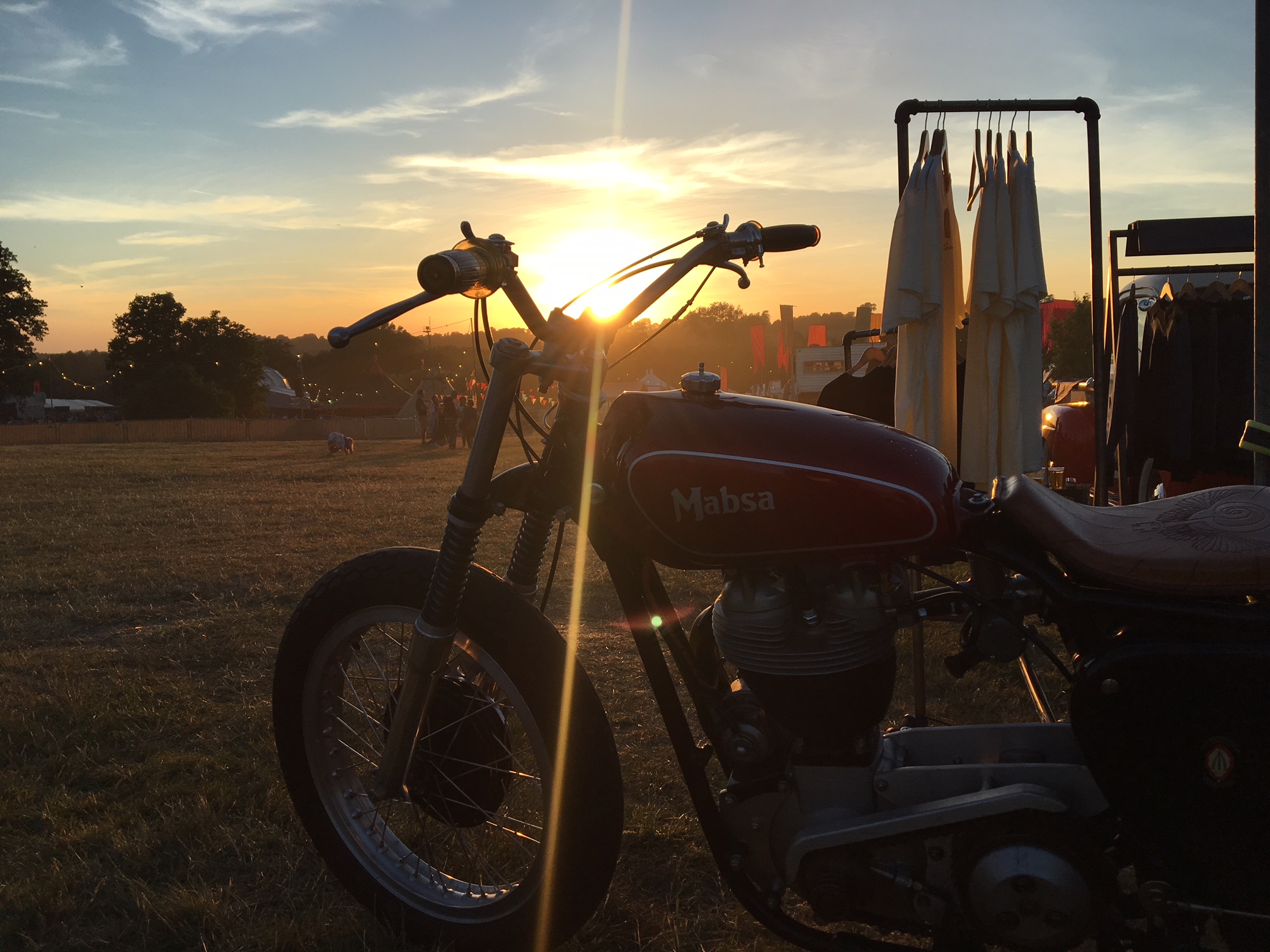 I'd been thinking about a new event, something unlike anything that was currently happening, that centred on Motorcycles but which took a new approach. Motorcycles have always been closely interconnected with music, good times and escaping the hum drum of modern life, and this became the starting point. Black Deer, a new festival celebrating the cultures of Americana seemed like a good point and we were asked to curate an area within the festival.
We curated an amazing sound track to see the weekend through and we selected a line of our favourite bands - it had to be heavy, raw and reminiscent of the Classic road house bars of America. Our area centred on a 300 capacity tent which we dressed with exhibition of original art work from Nicolas Coleman, Dry British, Merry Michau. We had both an outdoor stage which hosted a wide line-up of acoustic acts through the day, then the main indoor stage which came alive in the evenings. Out front we exhibited a collection of custom bikes from some of our favourite builders including three impeccable builds from Dick Smith of the Barons Speed Shop along side bikes from Foundry Motorcycles , Anthony Partridge and a selection of motorcycles from private collections. An incredible 50 Ford F1 pick up truck and a classic Pontiac pick up sat either end of the stage and really gave the Bolt Stage that middle America Road house feel.
After a few days of setting up and enjoying the basking heat and beautiful landscape Friday was upon us and the festival gates opened to the public. We quickly became busy and crowds hung out to hear the first line up of musicians playing off the veranda. After a phenomenal sunset which burnt bright orange across the skies, the evening set in and that's when the Bolt stage really came alive. Headlining the Friday night were the incredible Picture Books , two guys renown for their love of riding between gigs on their Harley choppers. One smashed the absolute hell out of the drums whilst the other thrashed his guitar and sang, and between the two of them they created a wall of sound that blew the crowd away. This was an almighty opener to the weekend and set the tone for the Bolt stage from there on.
Saturday saw an amazing line up with stoner rock band Lo Chief delivering a killer set, and ended with Jonny Cage and the Voodoo Groove complete with two go-go dancers gyrating across the stage in their underwear. Fearing this was a tough act to follow and I nervously climbed on to the stage with my box of records and played a set of classic Northern Soul records. This was a real highlight, with 300-400 people dancing and hanging on every beat it was great fun to play.

The next day saw another full line up of bands and the same scorching heat that blessed the whole weekend. We partied all the way through till 12pm when the doors finally shut. We had an amazing time at the Bolt stage, some great music, an amazing crowd and a lot of fun. It was a great experience and a highlight of the summer. Next year we will be organising a new event all by ourselves, and its going to be spectacular!